Biography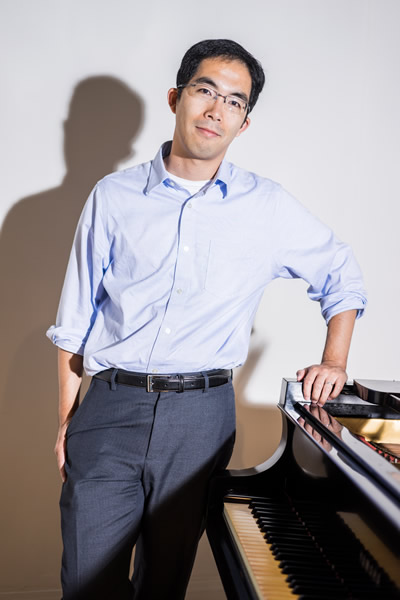 Takuma Itoh spent his early childhood in Japan before moving to Northern California where he grew up. His music has been described as "brashly youthful and fresh" (New York Times).  Featured amongst one of "100 Composers Under 40" on NPR Music, he has been the recipient of awards and commissions from: the Charles Ives Scholarship from the American Academy of Arts and Letters, Music Alive: New Partnerships grant with the Tucson Symphony, the ASCAP/CBDNA Frederick Fennell Prize, six ASCAP Morton Gould Young Composer Awards (including the Leo Kaplan Award), the American Composers Orchestra Underwood New Music Readings, the Symphony in C Young Composer Competition, the New York Youth Symphony First Music, The New York Virtuoso Singers, and the Renée B Fisher.   
Itoh's music has been performed by the Albany Symphony, the New York Youth Symphony, Symphony in C, the Silesian Philharmonic Orchestra (Poland), the Shanghai Quartet, the St. Lawrence Quartet, the Cassatt Quartet, the Momenta Quartet, violinist Joseph Lin, Syzygy Ensemble (Australia), H2 Quartet, Kyo-Shin-An Arts, the Music from Copland House, the Varied Trio, and Linda Chatterton.  In addition, his works can be heard on Albany and Blue Griffin Records, and is published by Theodore Presser, Resolute Music, and Murphy Music Press. 
Itoh has been a fellow at the Cabrillo Composer Workshop, Wellesley Composers Conference, Copland House CULTIVATE, Pacific Music Festival and the Aspen Music Festival.  He holds degrees from Cornell University, University of Michigan, and Rice University.  His past teachers include Steven Stucky, Roberto Sierra, William Bolcom, Bright Sheng, and Pierre Jalbert. 
Since 2012, Itoh has been a faculty member at the University of Hawaiʻi at Manoa.  For more information, please visit www.takumaitoh.com.